HRL has a lithium-ion batteries R&D team of more than 20 people, the main products are polymer lithium-ion batteries, high-rate batteries, large power batteries and mobile power, etc., all products have independent intellectual property rights, and obtained a number of lithium-ion battery technology inventions and utility model patents. The company adopts advanced automated production equipment, introduces mature battery production technology, and is supported by strong economic strength. It quickly captures domestic and foreign digital computers, wireless mobile devices and field lighting equipment, as well as portable electronic products, aircraft models, electric vehicles. , consumer electronics and electrical and electrical markets such as power tools. we have developed more than 1000 models of large, and the daily production capacity exceeds 5W.
Quality Certification
● Passed the ISO9001 quality management system management system certification
● Passed UL, CE, TUV, CB KC and other international safety certifications
● Through SGS test, the product meets the requirements of the EU Battery Directive and RoHS Directive
Quality Control
The company has a complete service system, has a group of excellent professional customer service engineers, and regularly contact customers to track the customer's use of the product. Provide 24-hour service for various customer service requests, customer complaints, etc. Customer complaint handling: Feedback to customers is answered within 24 hours and solutions are provided. The implementation of the program began within three days.
Test equipment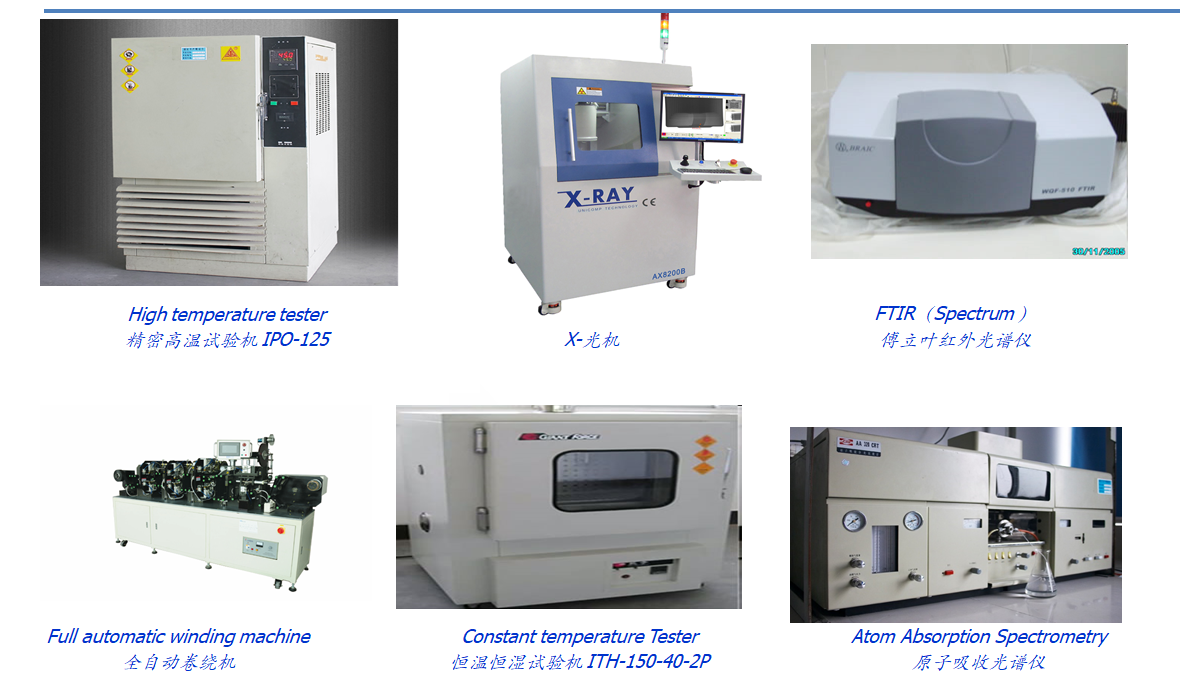 Production ability